This  is a collection of works in progress, completed pieces and life events around my studio. 
5/9/2021 - Mothers Day Polo at Houston Polo Club. 
5/7/2020 - Mask madness these masks are on their way to a new home in Dallas, order yours now.
5/2/2020 -  today was supposed to be Kentucky Derby so I celebrated at home.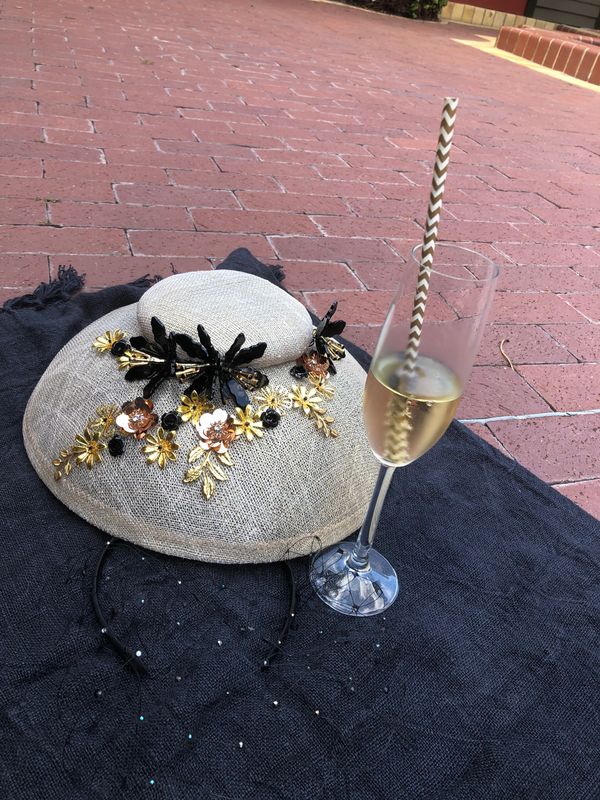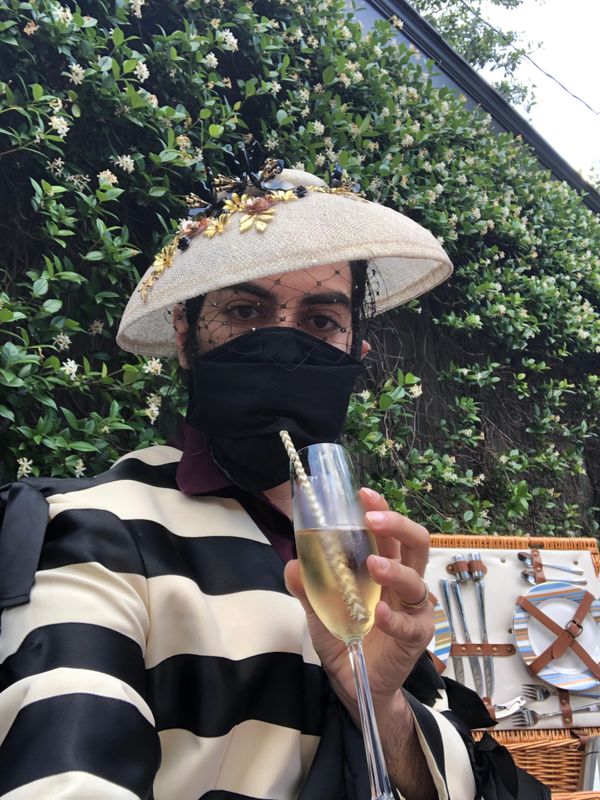 4/20/2020 - Andrew's first birthday 
He is celebrating wearing his custom crown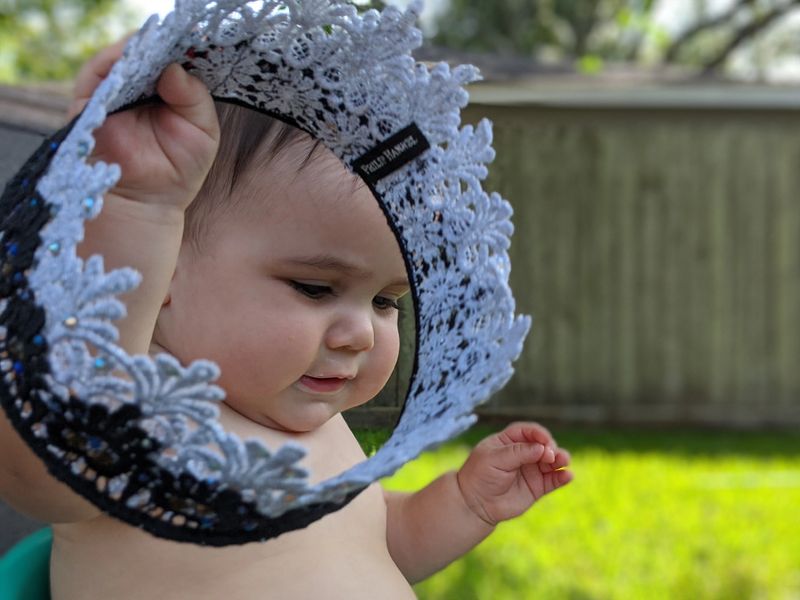 3-7-2020 - During a trip to Washington D.C. I discovered a millinery exhibit at the  Smithsonian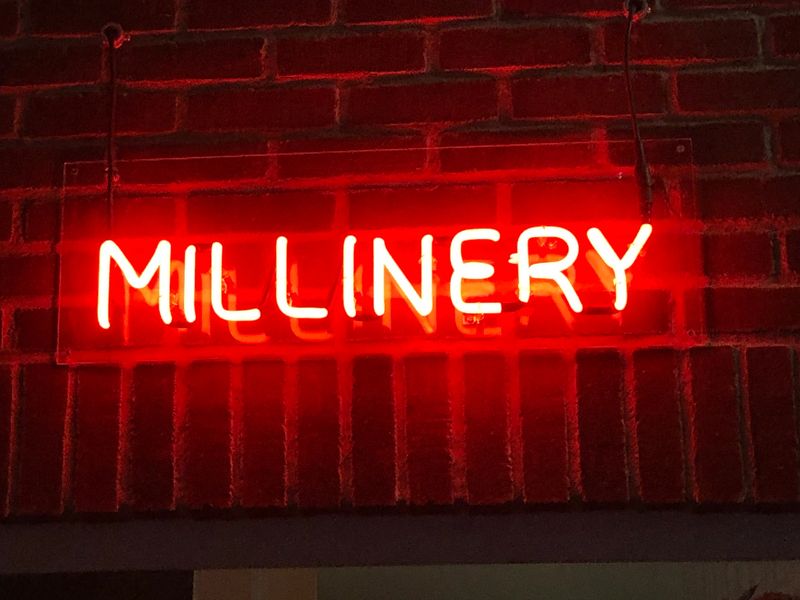 1/17/2020 - Wicked Witch 
A client's daughter is performing as the Wicked Witch and needed a custom hat... of course she came to me.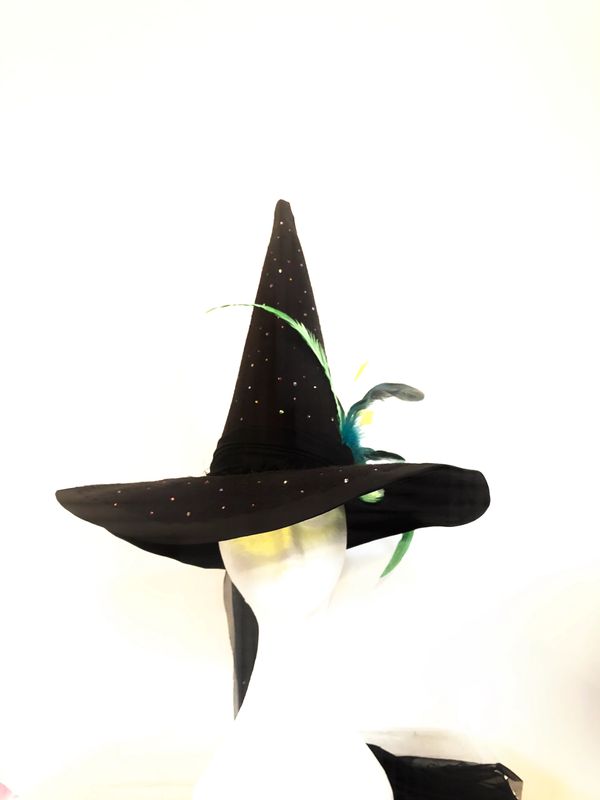 1/20/2020 - A day of feather flower making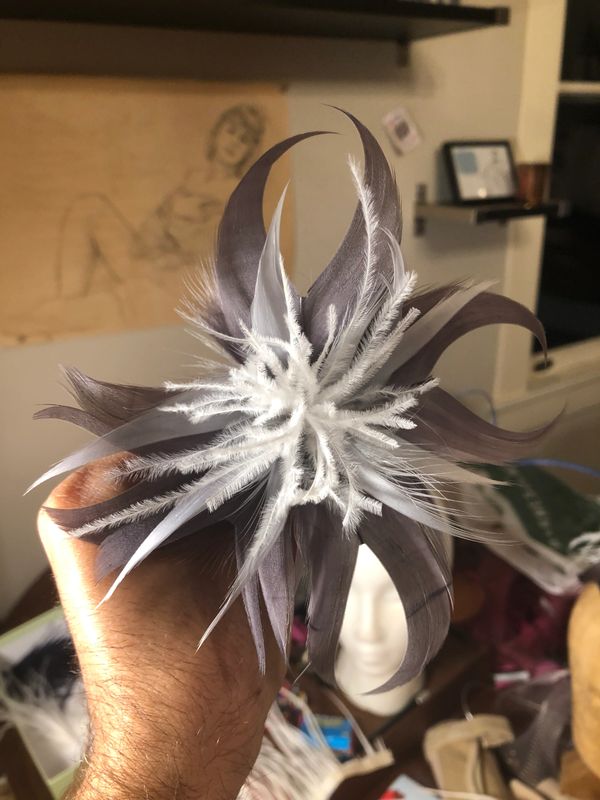 11/25/2020 - Annual thanksgiving pilgrim hats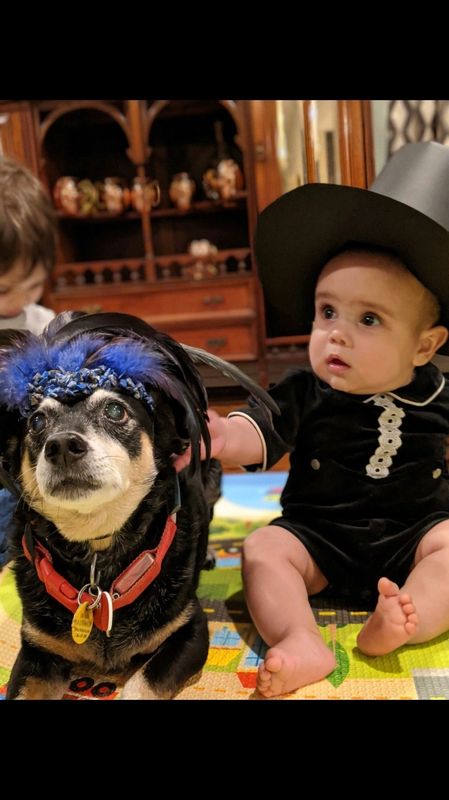 10/5/2019 - Halloween in the studio is always busy, I make more than hats. These Elton John inspired wings made a Entrance at all the parties.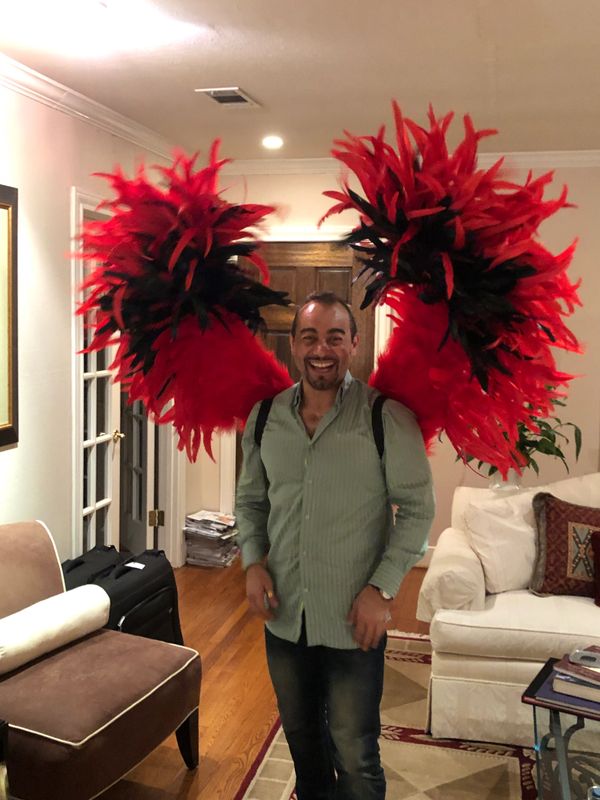 7/22/2019 - Kisa wears her made to match custom headband to a luncheon fundraiser.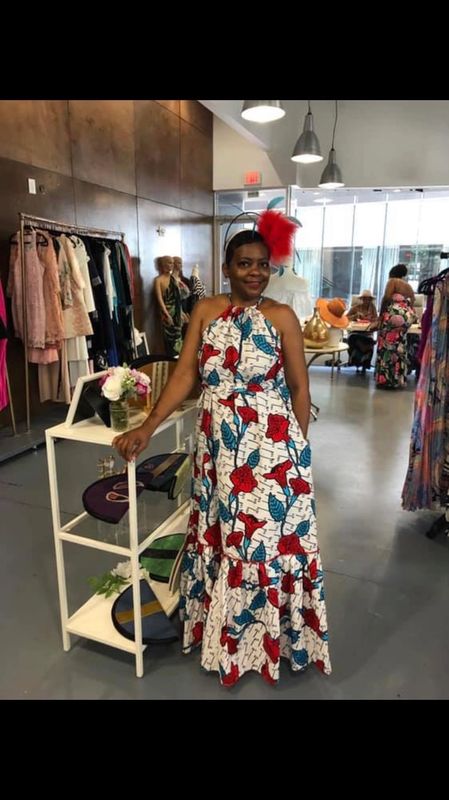 7/18/2019- Today we celebrated our 2nd wedding anniversary.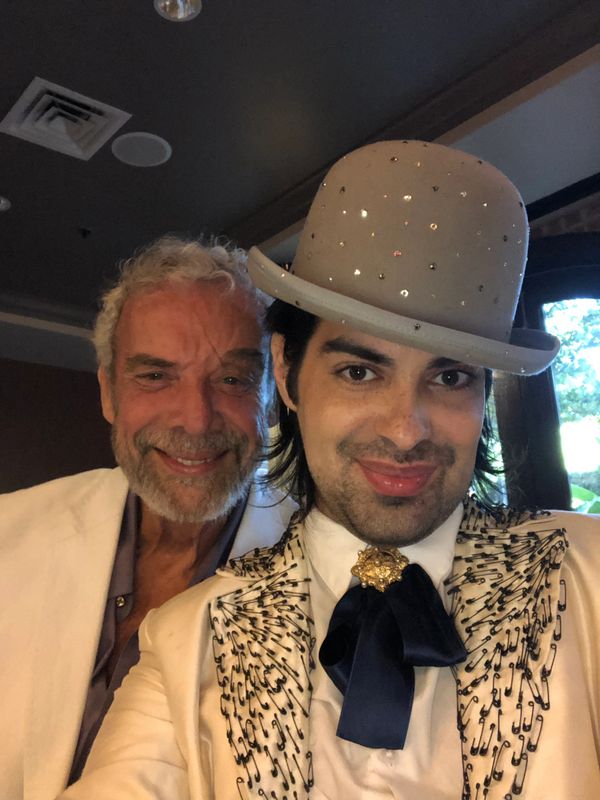 5/19/2019- A day on set at the beach.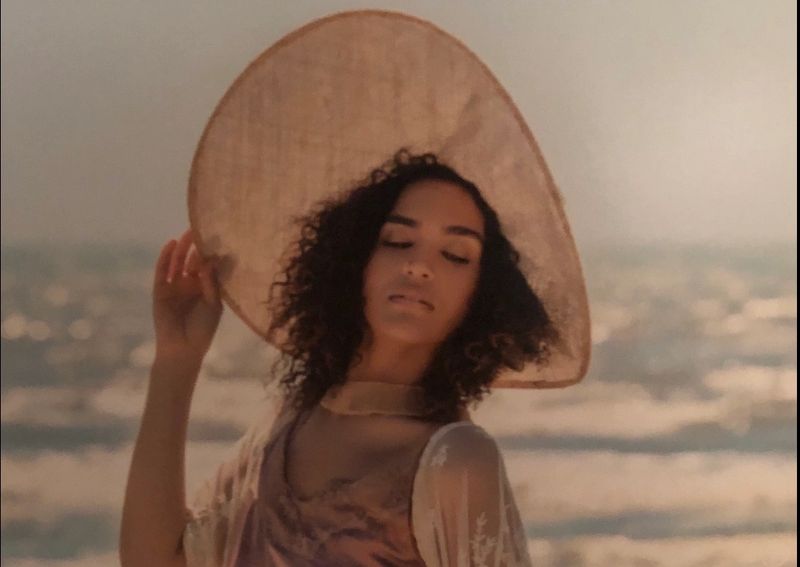 5/4/2019- KENTUCKY DERBY PARTY - Brasserie 19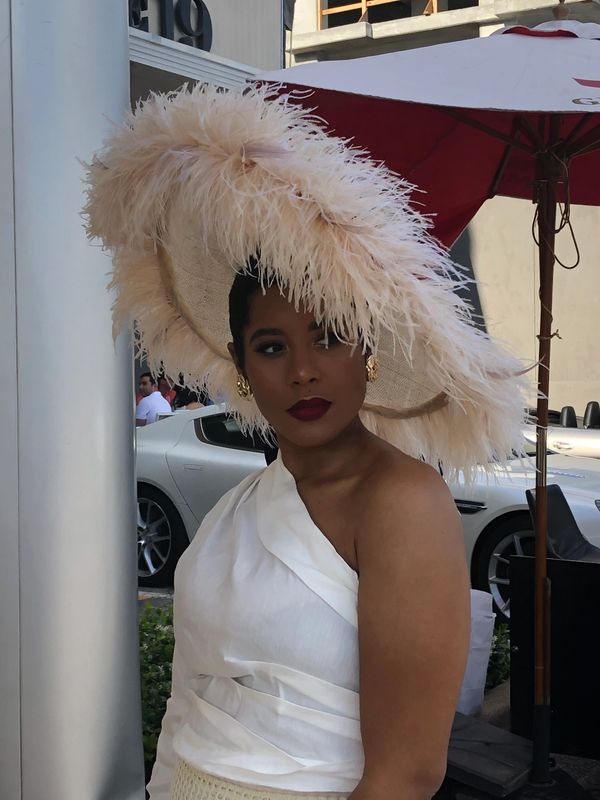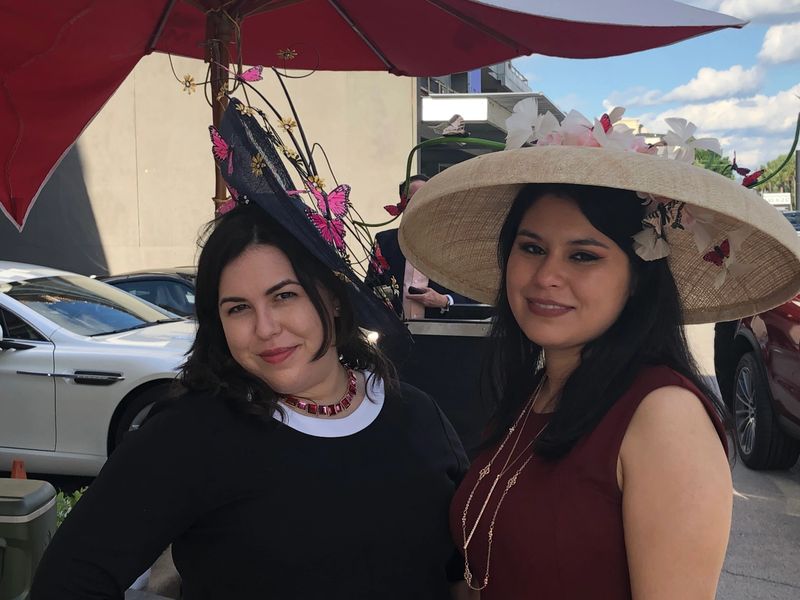 5/4/2019- KENTUCKY DERBY - Louisville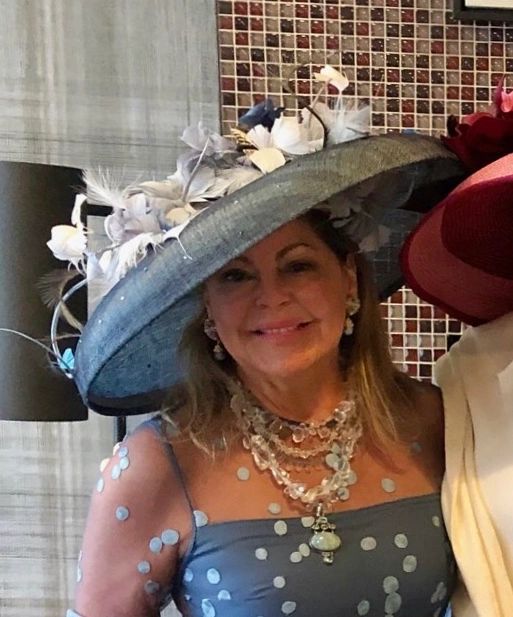 4/18/2019- Amy Asch Magazine Cover Jewelry
Crown and collar piece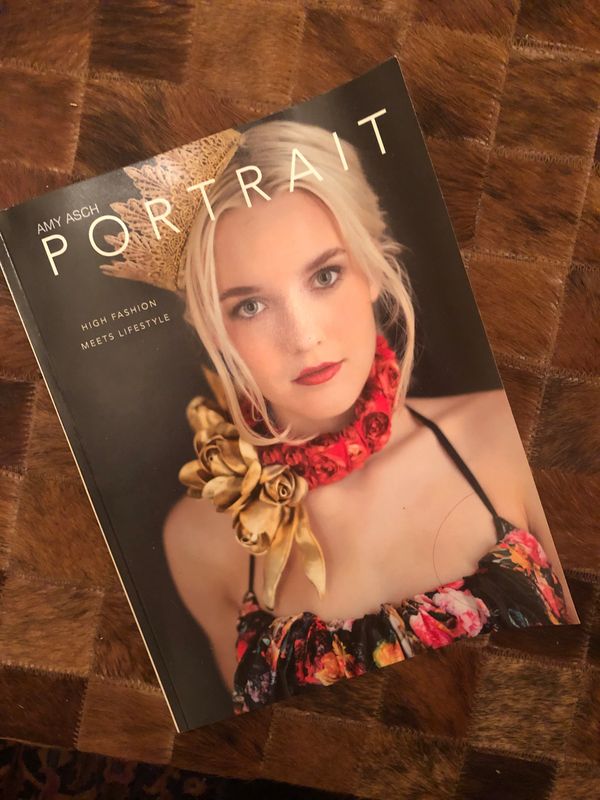 4/8/2019- Pin Oak Equestrian Center
Make-A-Wish participant 
FOX NEWS  feature
http://www.fox26houston.com/facebook-instant/dream-fulfilled-little-girl-battling-cancer-gets-to-meet-more-than-75-horses-at-pin-oak-horse-show#/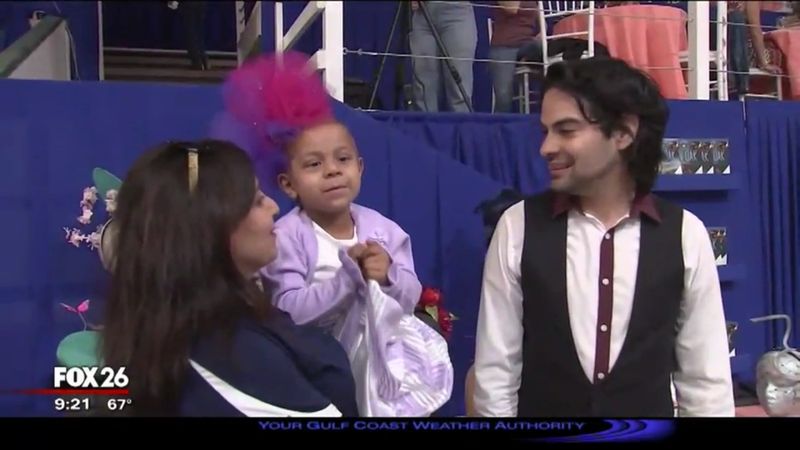 1/15/2019- Featured designer FOX NEWS Houston for national hat day segment 
https://www.fox26houston.com/news/383694650-video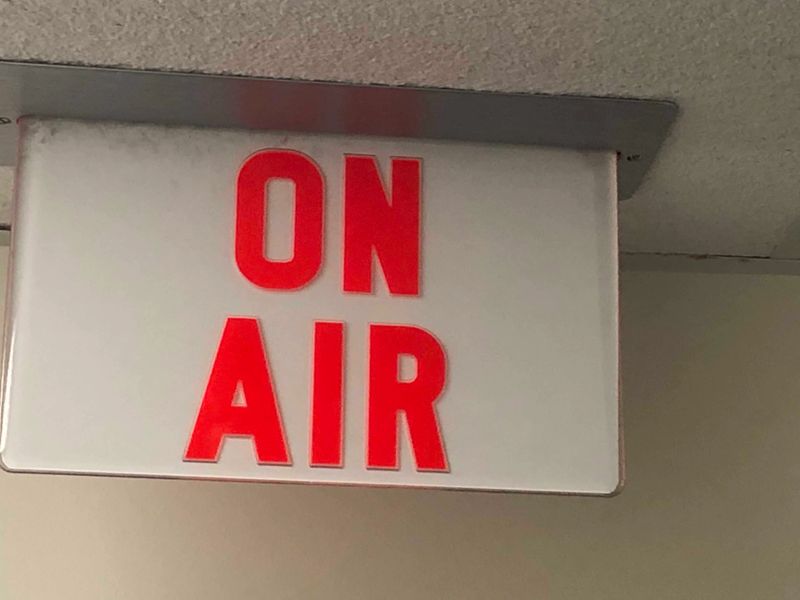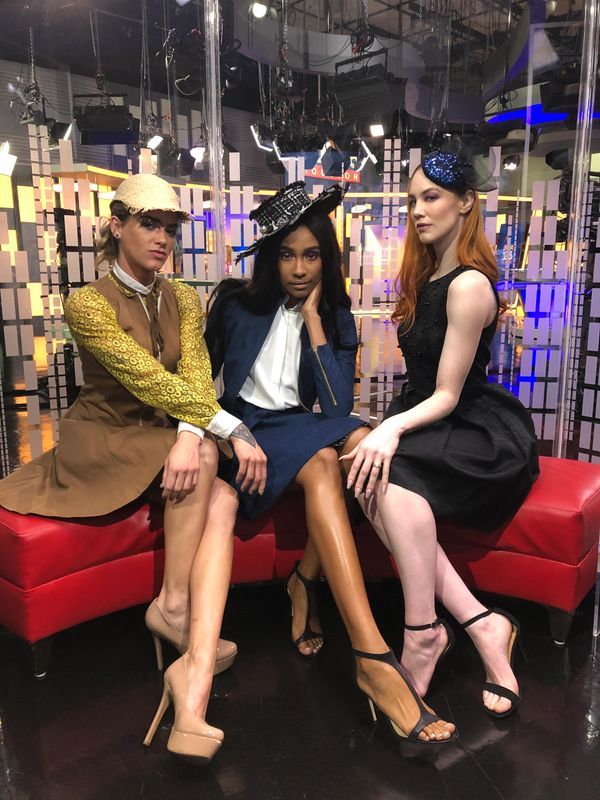 12/8/2018- My mentor and London Legend was awarded an M.B.E. to the Central Chancery of the Orders of Knighthood for her work in the field of millinery.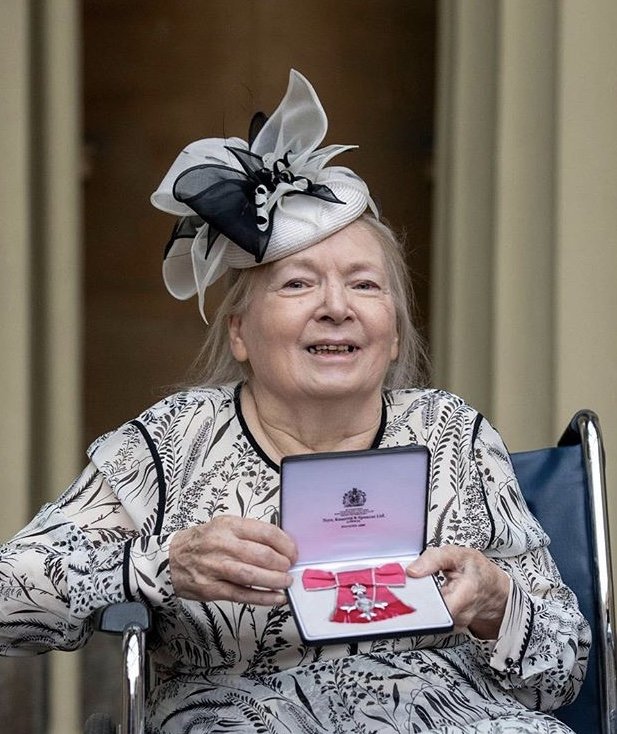 11-15-2018In preparation for the Mistletoe Market at Riveroaks Country Club a few hats got photographed, they are now in happy homes.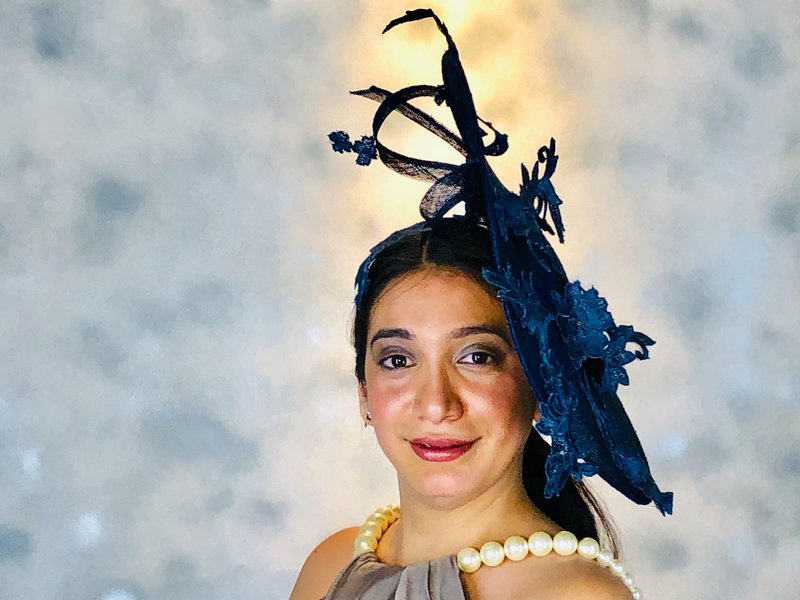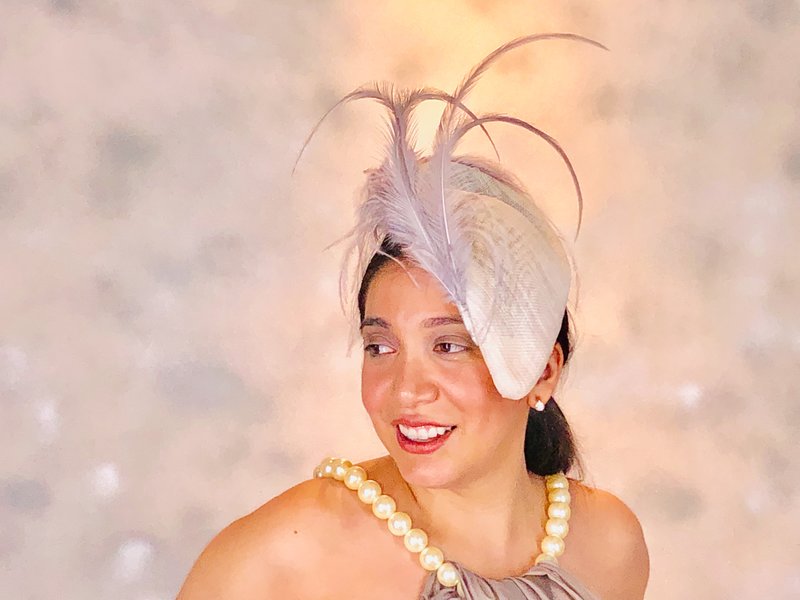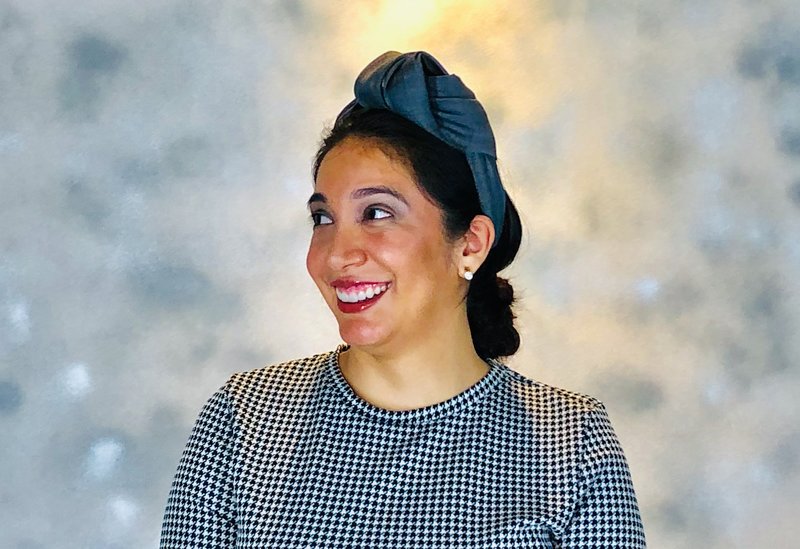 10/25/2018- This Halloween I've been pretty low key getting ready for a show, I was able to get a few commissions though. These Dia De Los Muertos crowns turned out perfect for the event.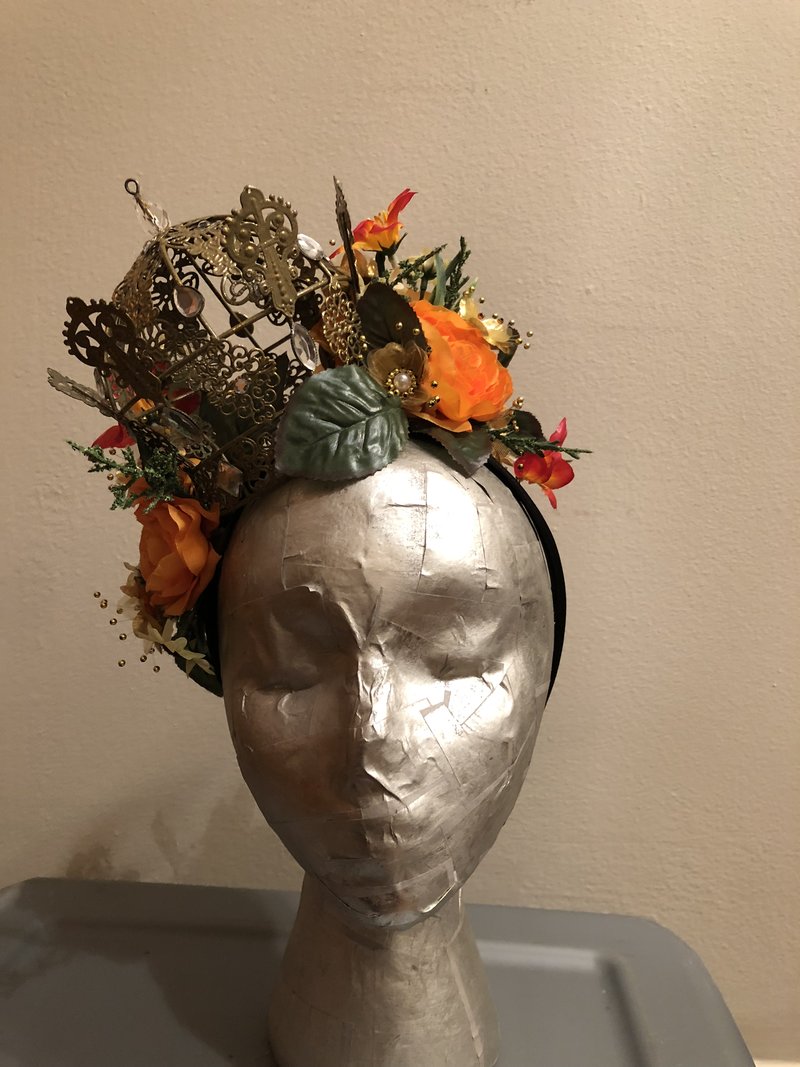 As a creative I get to wear man hats. Today I modeled for a group of artists in Pearland. I wore a custom piece made for a Photoshoot a few years ago.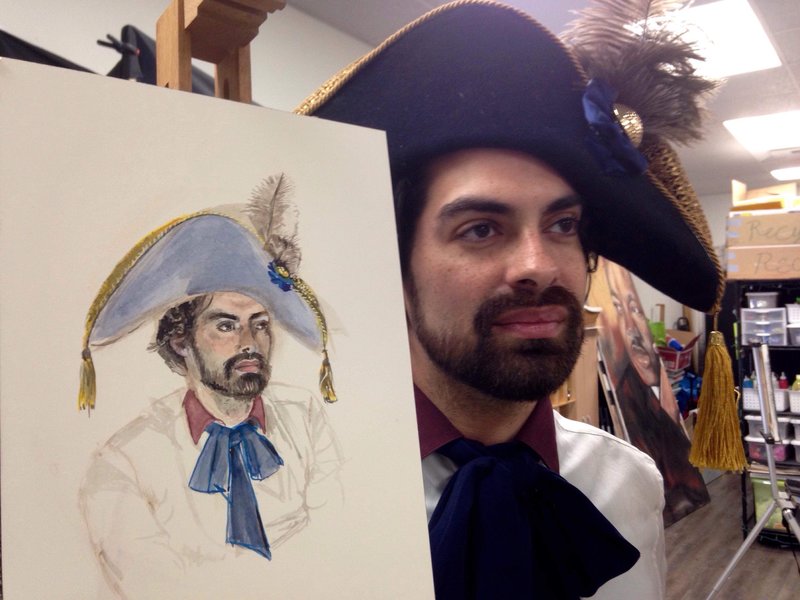 9/2018- Millinery Meet Up 2018
This conference held in the beautiful Smokey Mountains was such an inspiring trip. The road trip there had a few bumps but we persevered. I took four classes to broaden my skills. I met other American designers and know I will be seeing them soon. on the trip home Tim and I spent a night in Nashville so I could meet a stylist that I've been sending pieces to for a while. She gifted us dinner at one of the fanciest restaurants in the city. Thank you Courtney!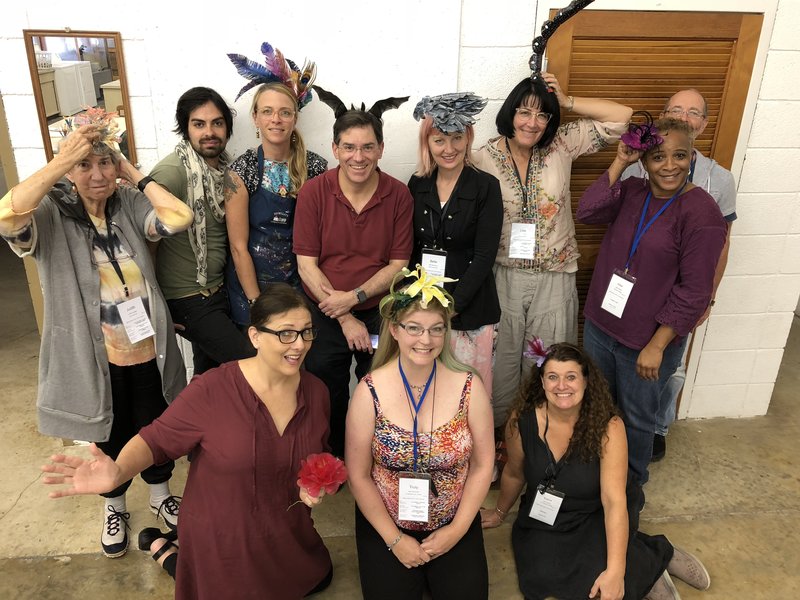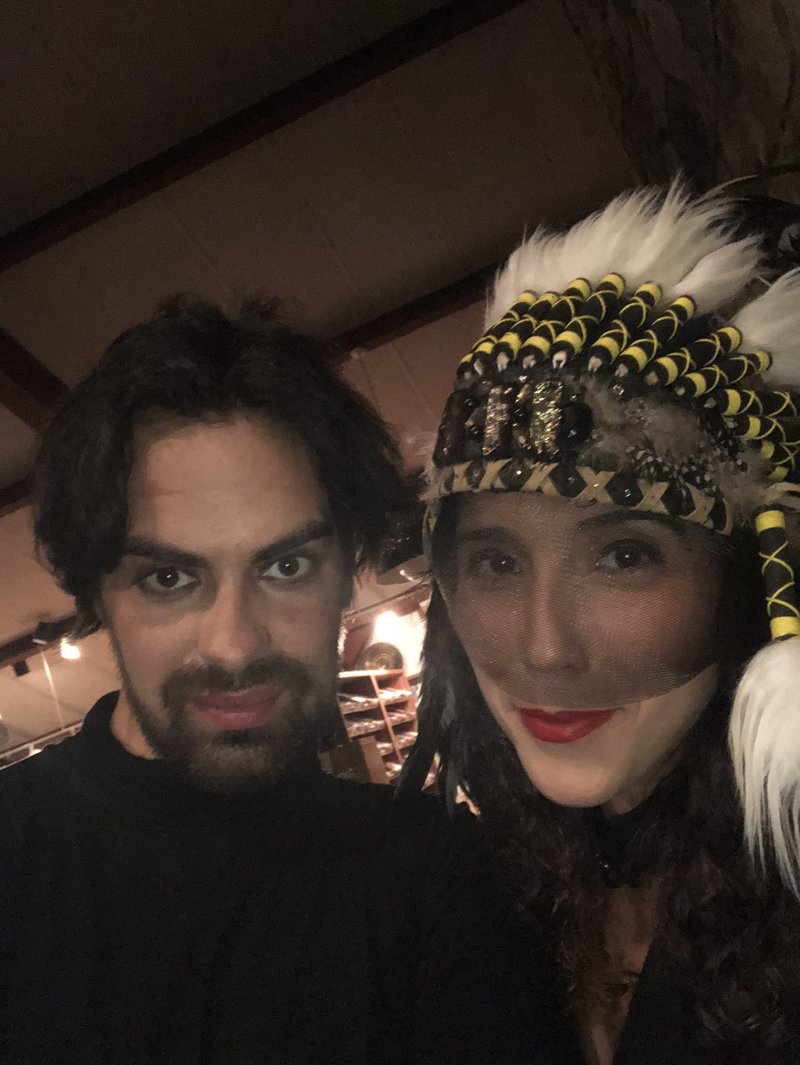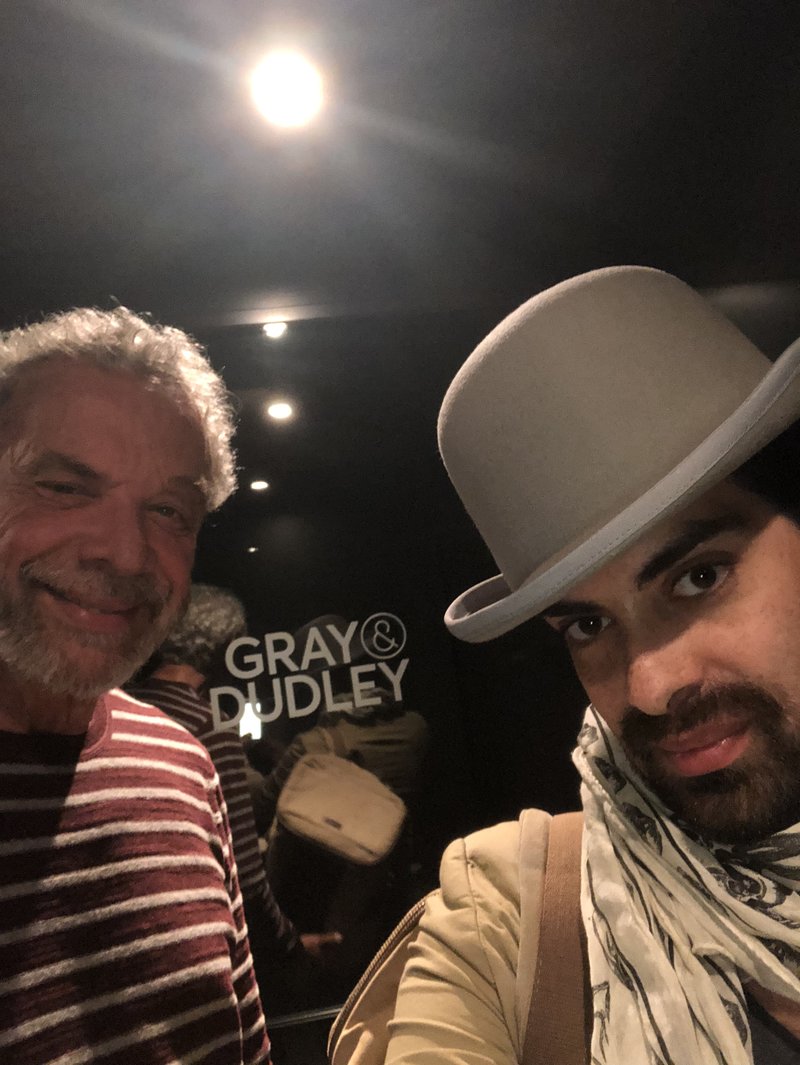 7-8 2018- !London Trip! 
We made another trip to London. This trip was a month long and Tim and I celebrated our 1 year wedding anniversary at the swanky restaurant SKETCH, I interned with the famous and talented milliner Edwina Ibbotson and on top of that spent 3 weeks at Cantral Saint Martin.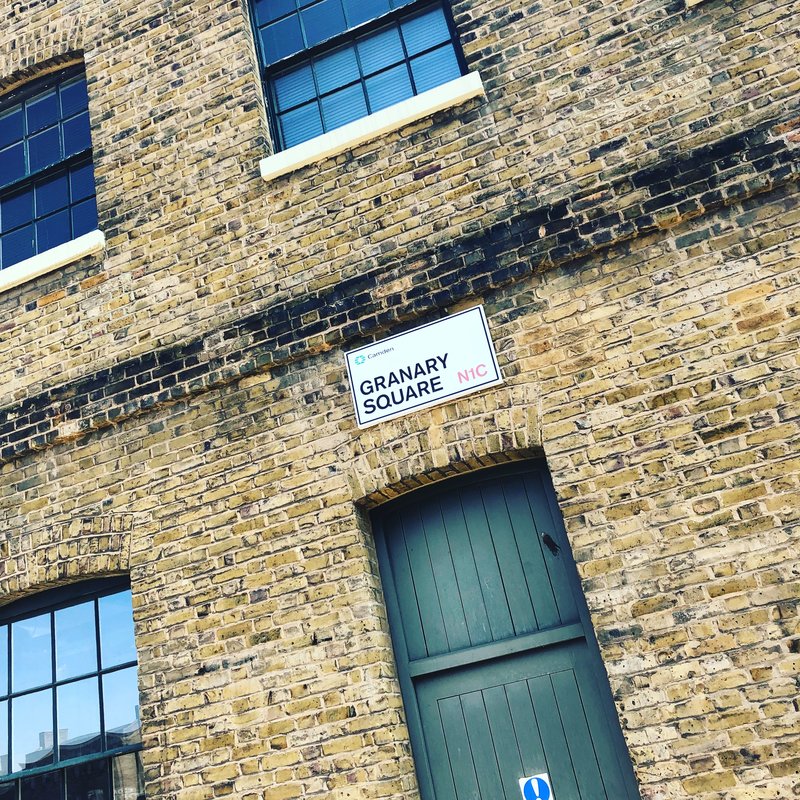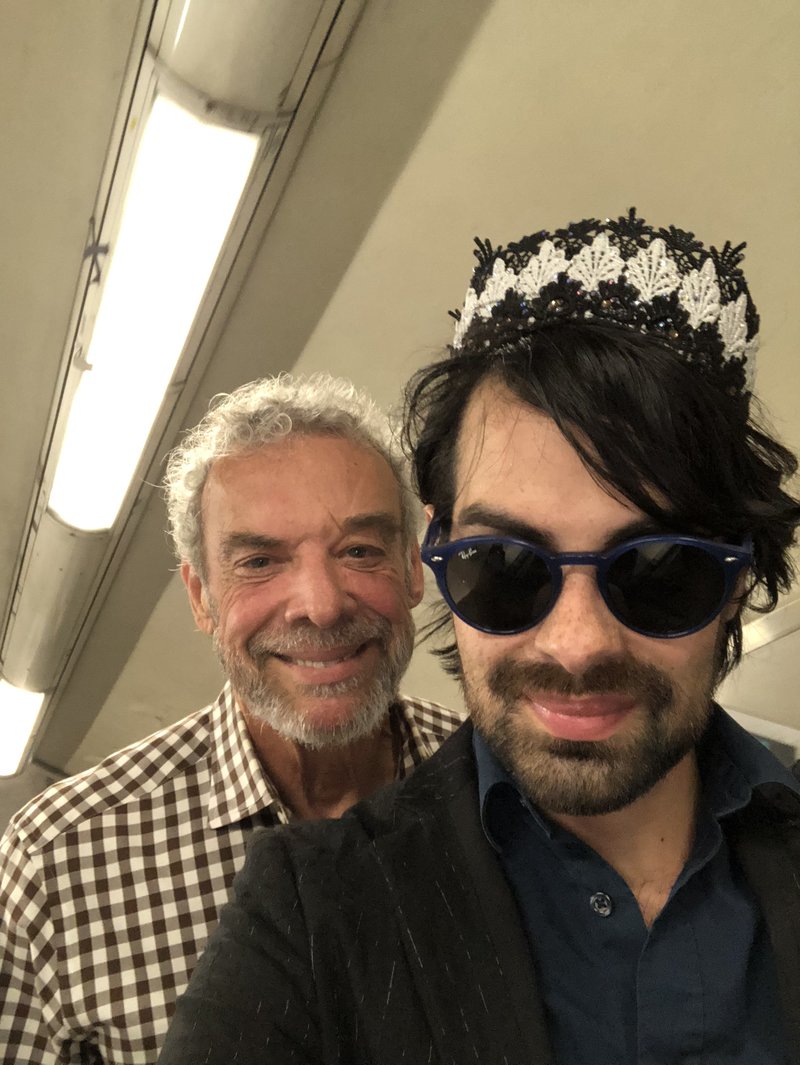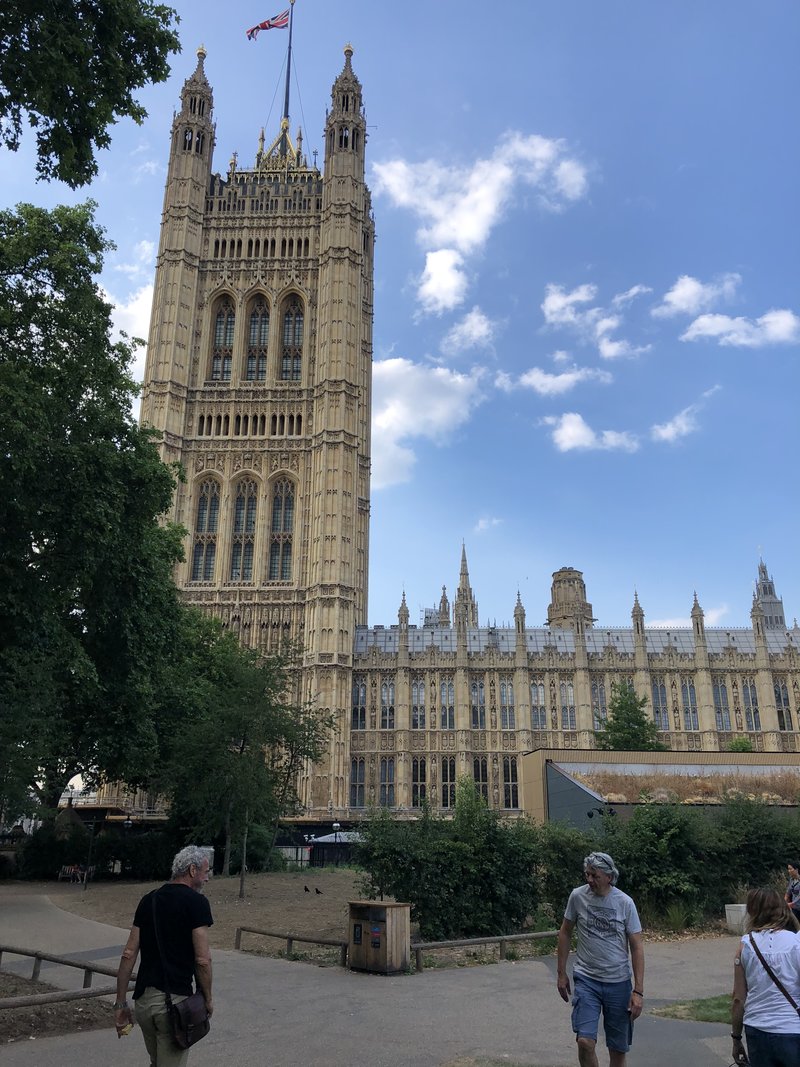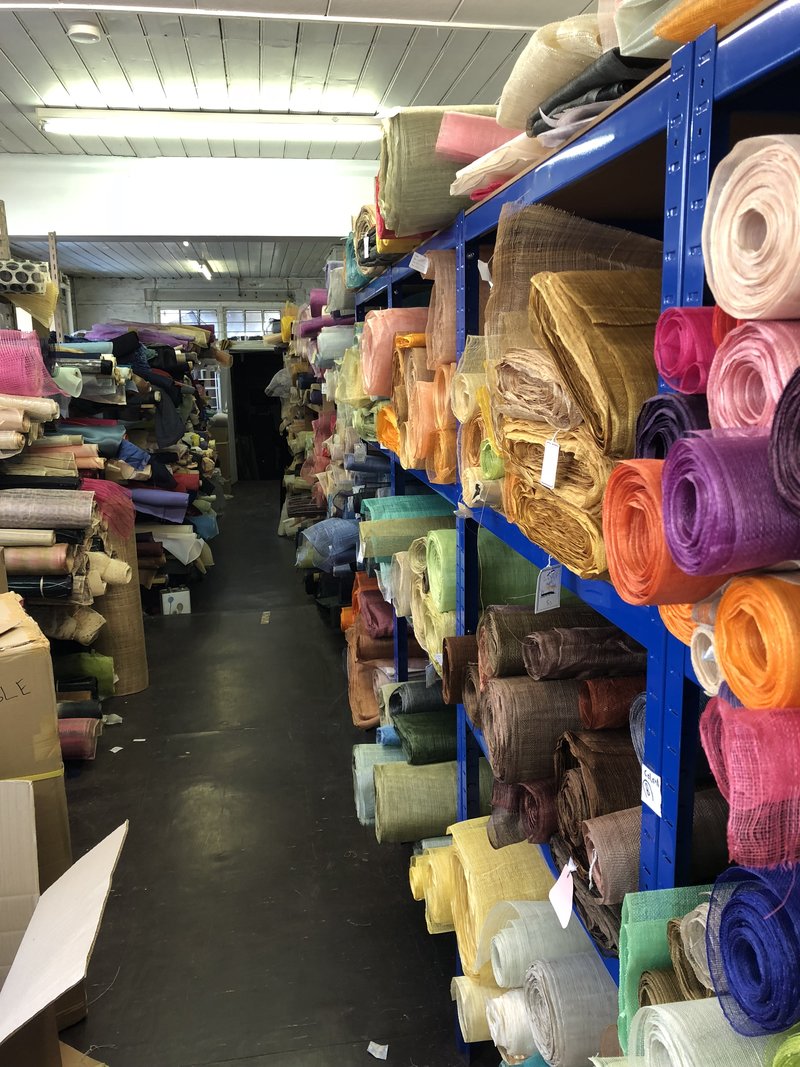 I also got the privilege of meeting and learning from the incomparable Marie O'Regan. This woman has made over 200 hats for HRH The Queen of England. Being 6 months older than the queen herself she has lived a full and long life and still teaches at 92 years young.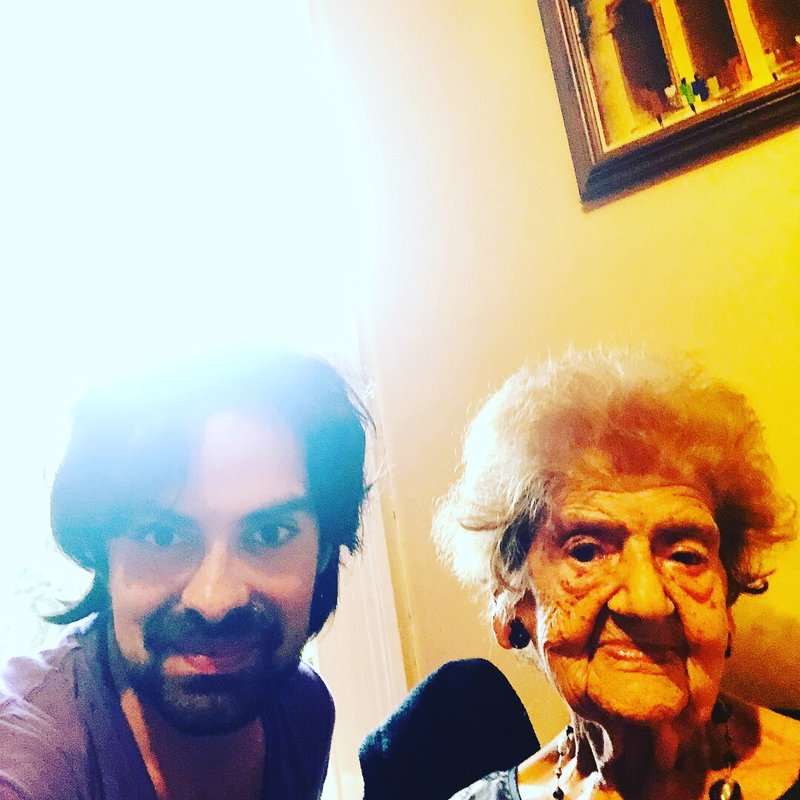 Gay Pride this year was as always too much fun, Baxter is pooped out after hosting our annual pool party. His hat stayed on for a while but he wanted to rest.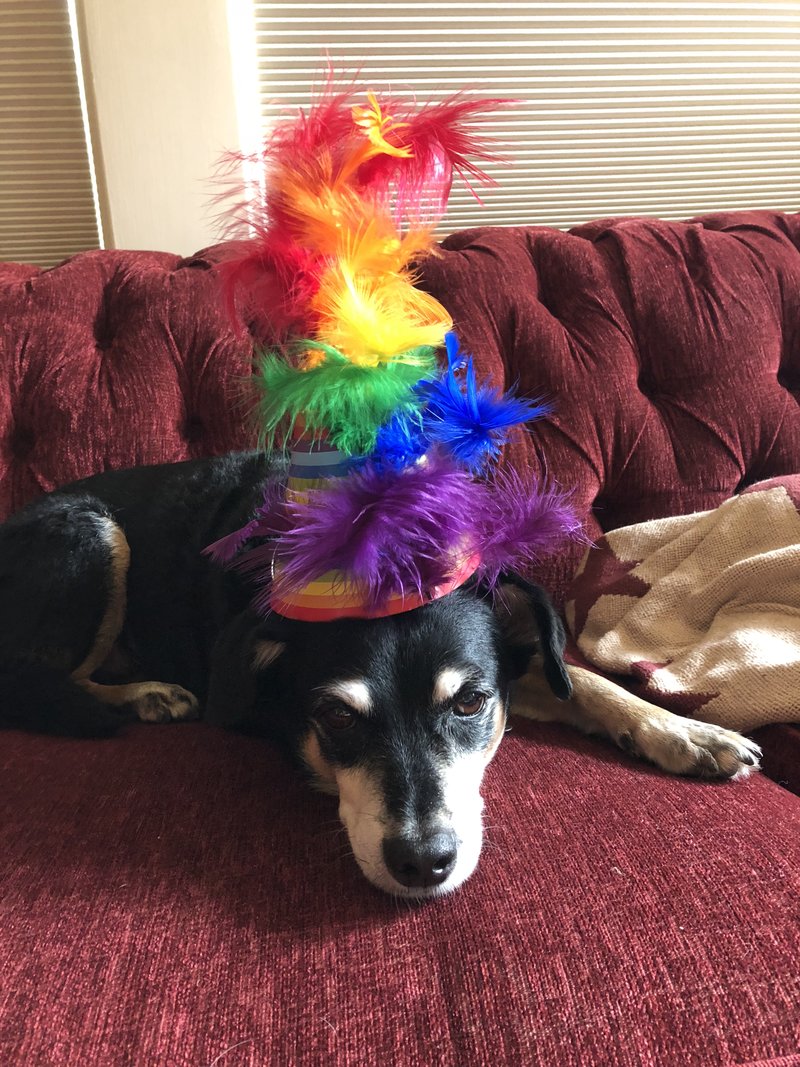 June 15, 2018- We celebrated my nephew's first birthday party at our house for the weekend. He got his first birthday crown and you can get one too.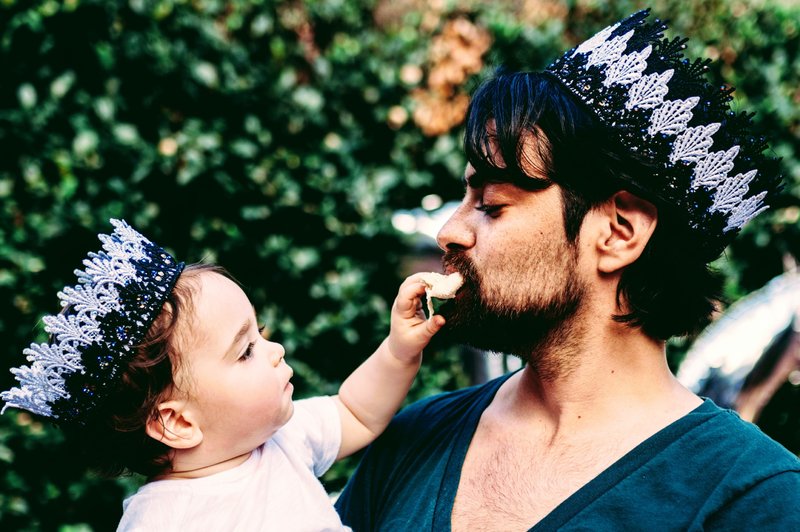 5/5/2018- Derby party piece for a client. They both look smart and classic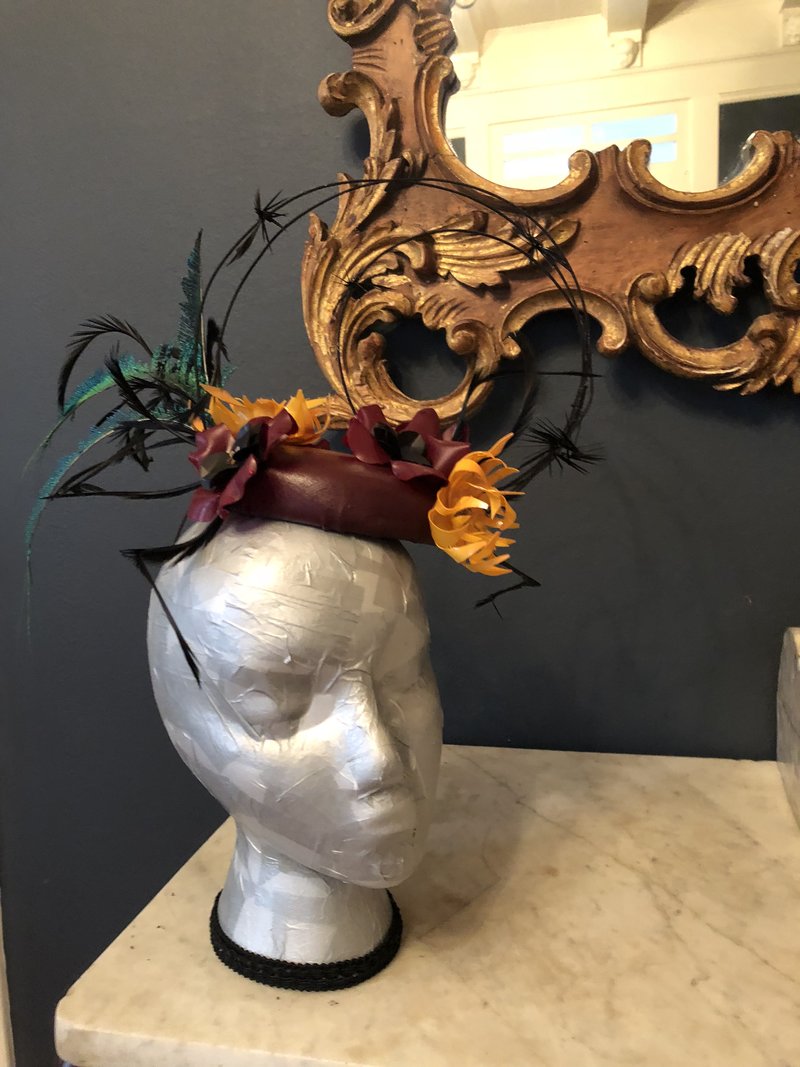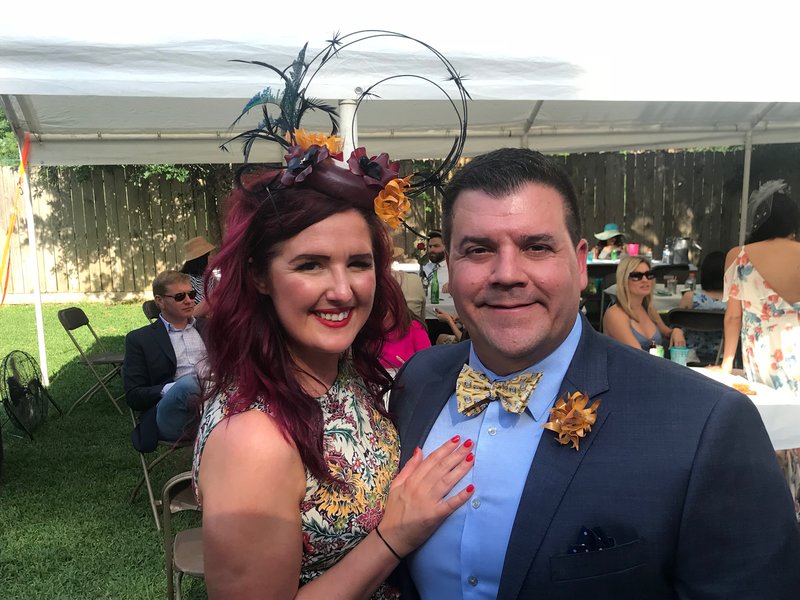 4/2018- This has been an idea cooking in my brain for a while. The photographer Debbie Dassow got the gritty look i love for these pieces.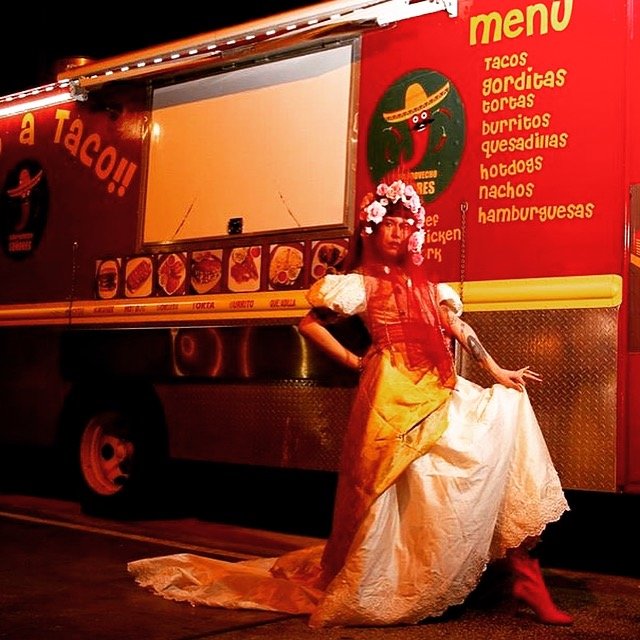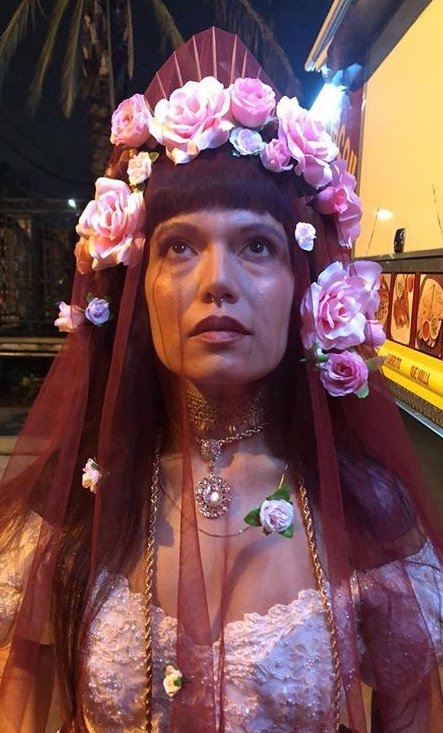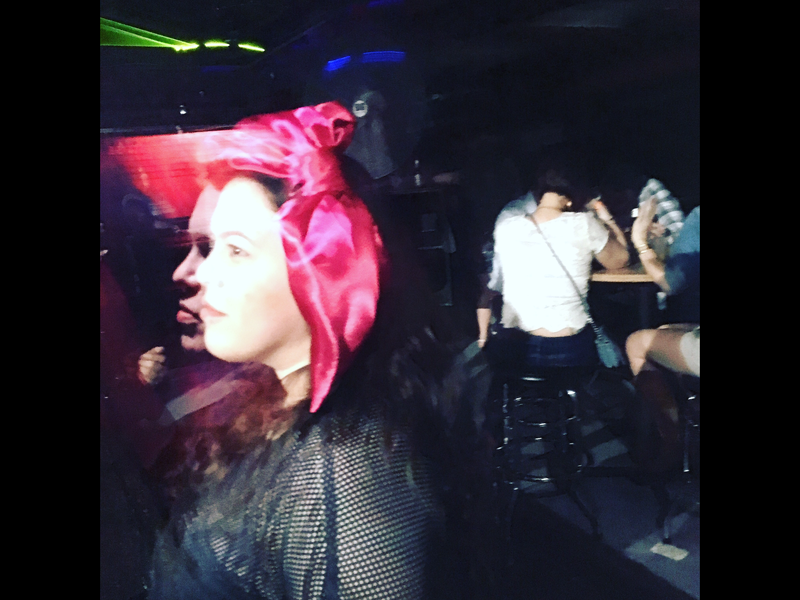 3/2018- A day for the books. We went to the Hats of to The Park luncheon benefitting The Centenial Garden at Hermann Park. Her piece is polypropylene flowers on a leather base and feathers add movement and flow.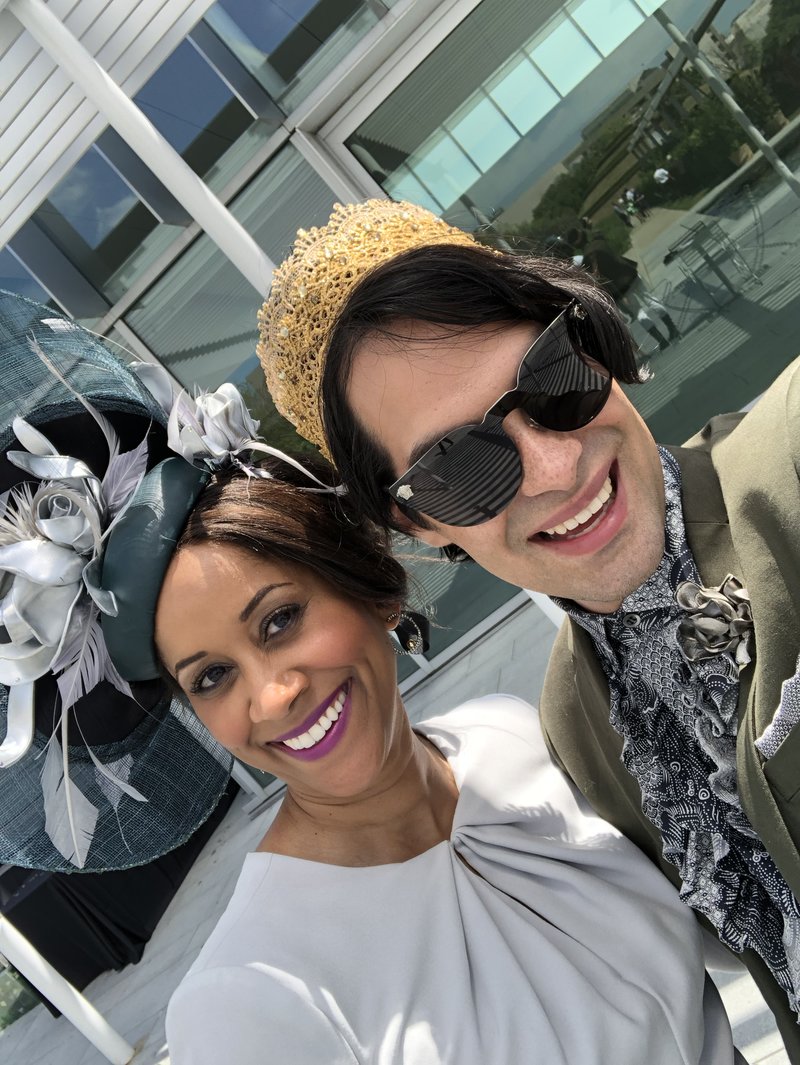 4/2018- A day at the polo field with mom. I got to wear these beautiful boots and the cap was so fun for me to make,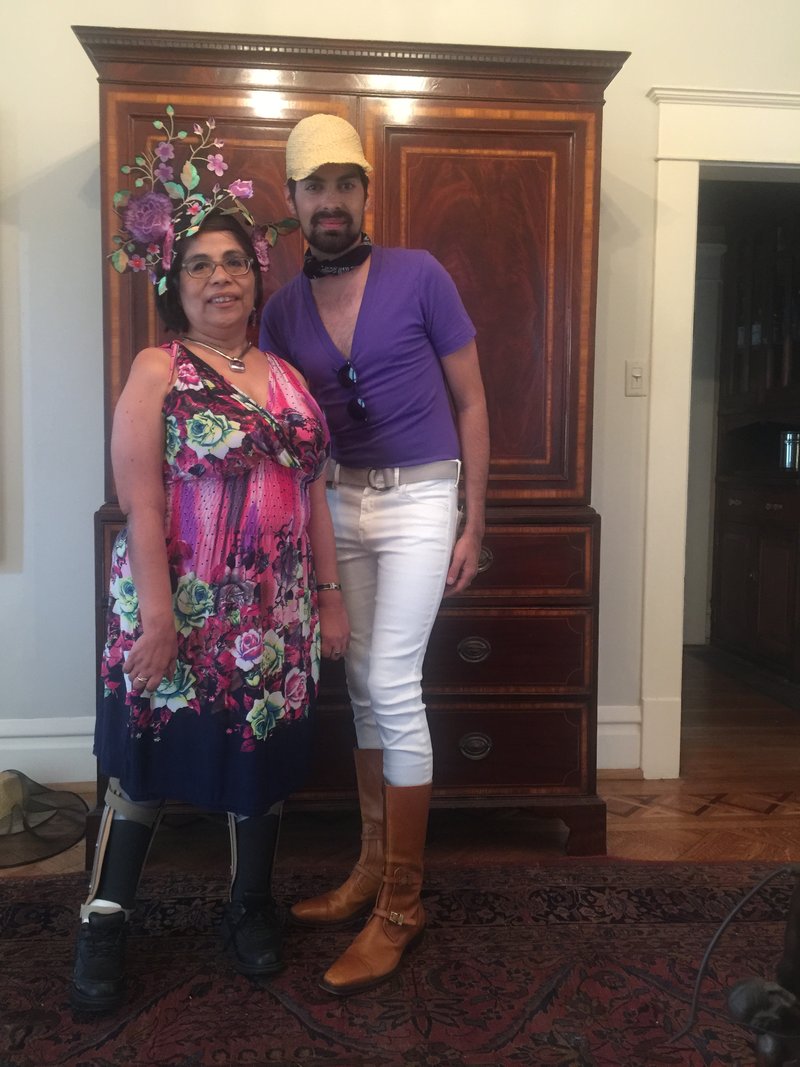 11/2016-
On set with Amy Asch with a beautiful model. This crown is stiffened lace with antiqued chain. The crown makes the image whimsical and almost religious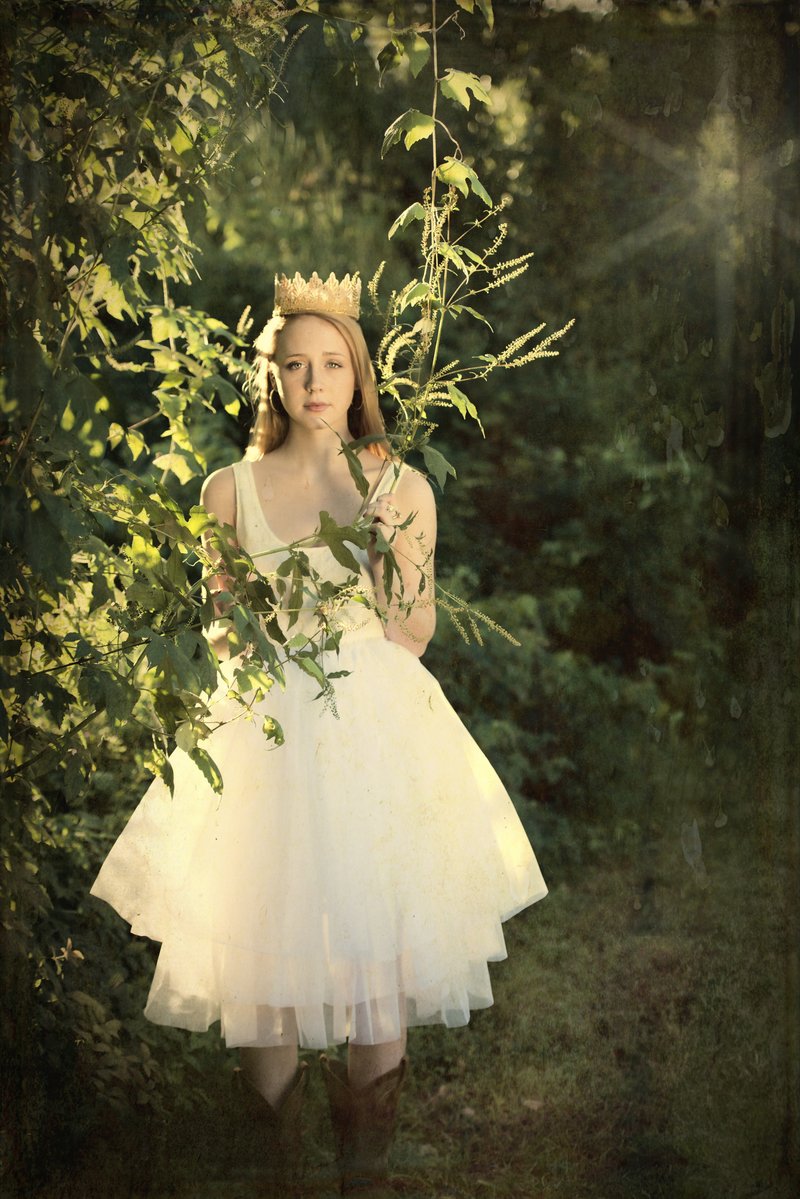 10/17/2016-
This is from my first solo trunk show. I bringing home pieces from London and made things in my juvenile studio space.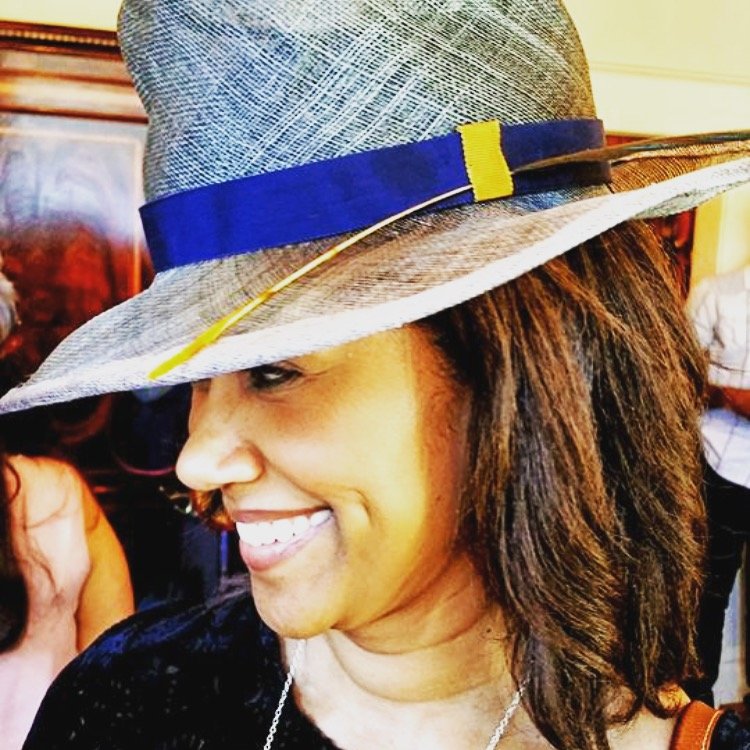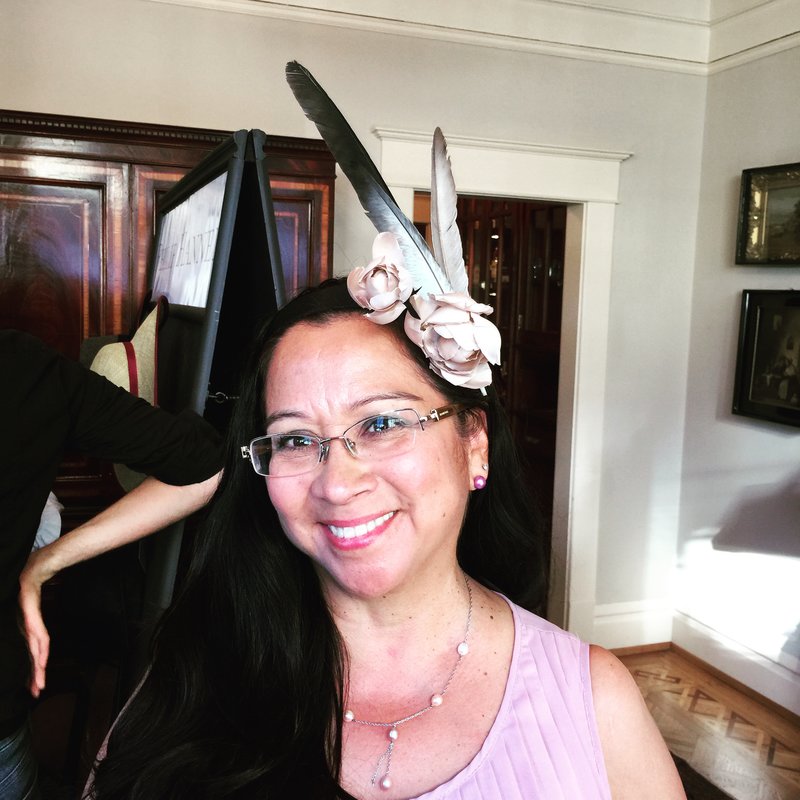 !London 2016! 7-9/2016-
I was lucky enough to intern with Piers Atkinson during my trip. He was planning his first London Fashion Week presentation and I was right in the heart of the action from trying on clothes  for the stylist and sewing models into outfits backstage. I was also crew so I had to set and strike the set.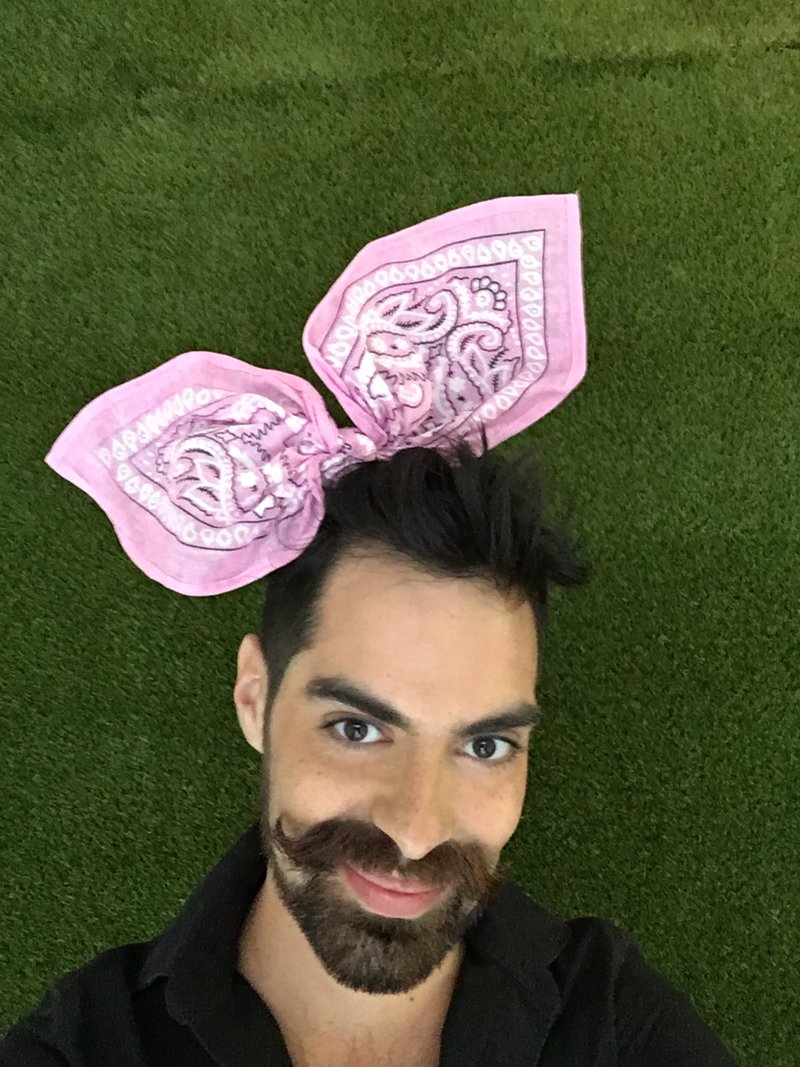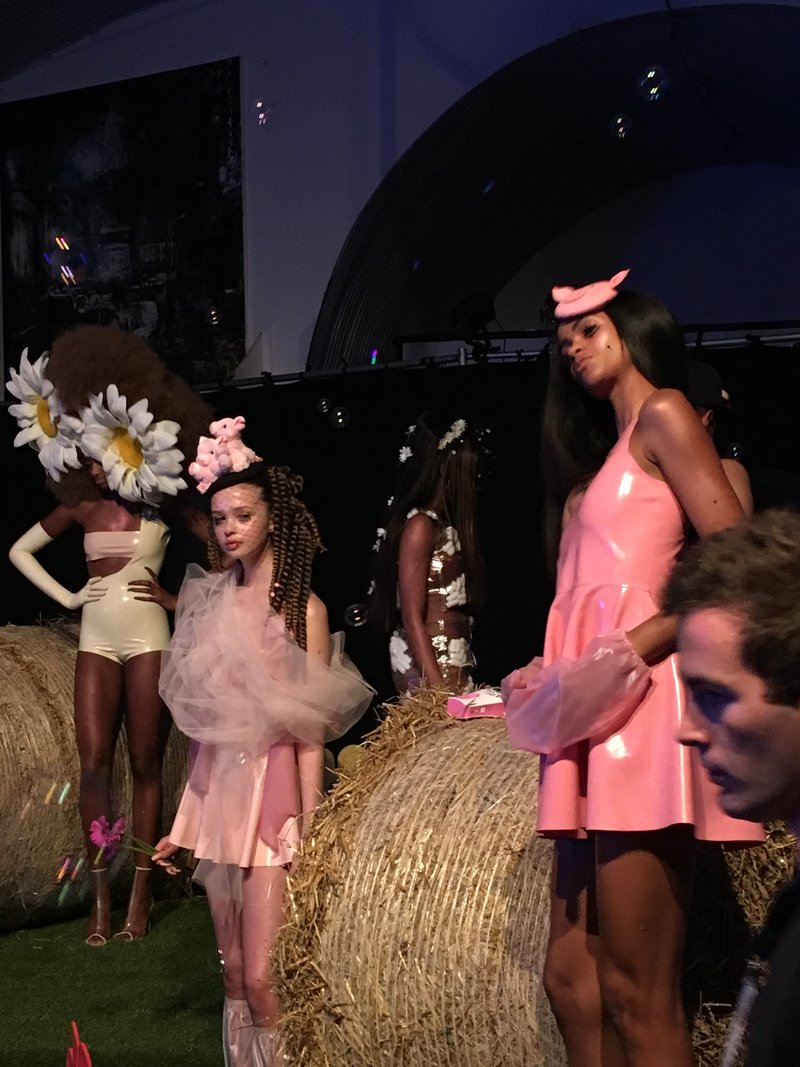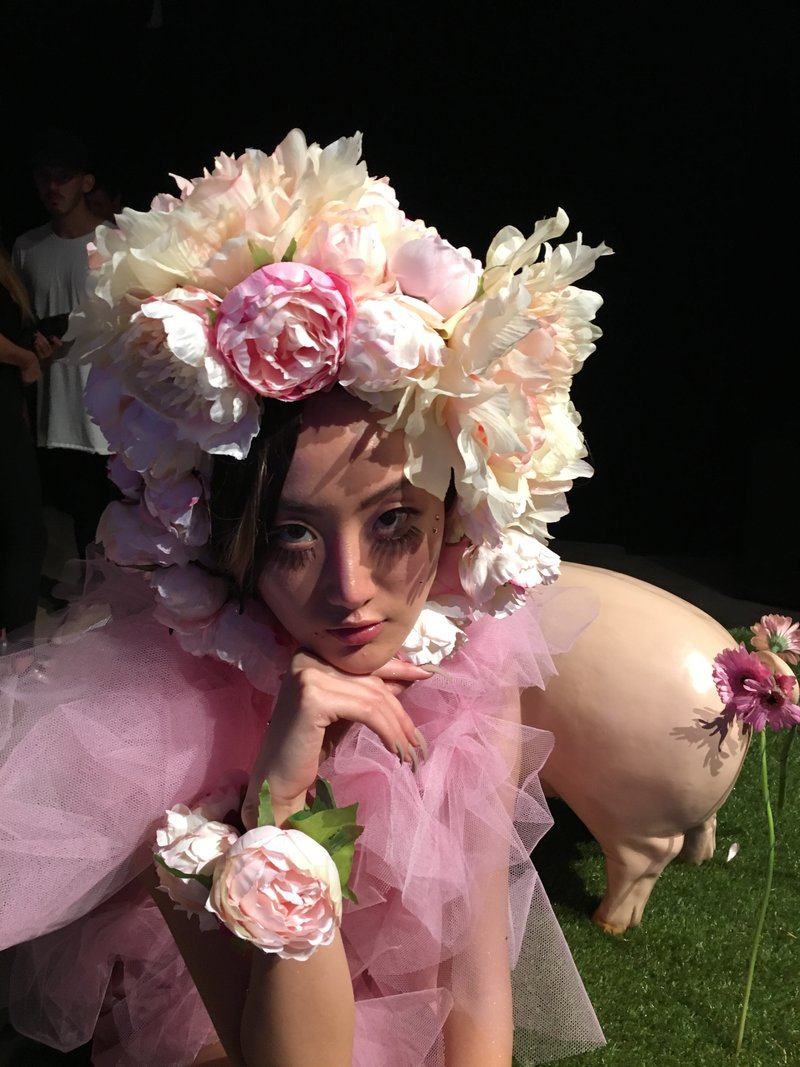 This trip was 3 months in the beautiful city and all it has to offer. I made the most of the trip and maxed out a credit card but that's the only way to see everything. I'll post pics... words cant describe the trip